The New Year is a time for introspection and reflection. Through the good and the bad we know we are blessed and part of that blessing is our extended family of patients. We appreciate your faith and trust in us each year. At Lincoln Dental Care we don't just "treat" teeth and gums, we "treat" people! Your desires, needs and challenges matter to us. That's why we offer compassionate and personalized care, on your schedule, with dental solutions that you can comfortably handle.
Part of our insurance benefits maximization strategy is coordinating your care to take advantage of the renewed dental benefits at the beginning of each year. So if you have any outstanding care planned for 2017, now is the time to give us a call.
Our hope for this coming year is that- at Lincoln Dental Care – we can, in some small way, contribute to the success and joy in your life. On Behalf of our Partners, our family and the entire Lincoln Dental Care team we want to wish you a very Merry Christmas, a Happy Hanukkah and a Happy & Prosperous New Year!
"May Light always surround you;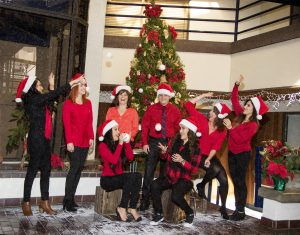 Hope kindle and rebound you.
May your Hurts turn to Healing;
Your Heart embrace Feeling.
May Wounds become Wisdom;
Every Kindness a Prism.
May Laughter infect you;
Your Passion resurrect you.
May Goodness inspire
your Deepest Desires.
Through all that you Reach For,
May your arms Never Tire."